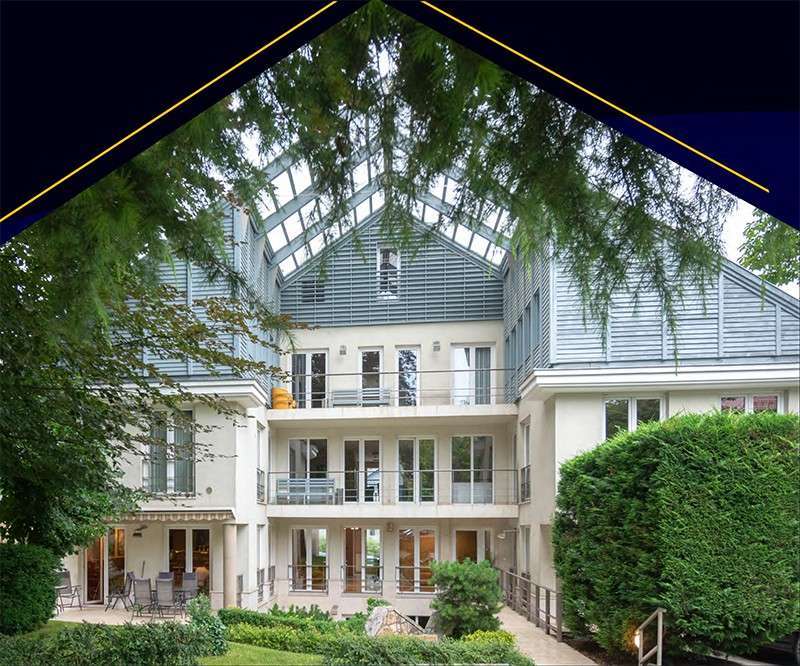 LOCATION OF THE WORKSHOP
FocusFox studio in Budapest, which is unique in that it provides 35mm film cameras, lighting gear, Kodak film stock for shooting, film lab for negative processing and scanning of the footage, as well as color grading in a cinema room on 4K screen in one complexity.
BRING A
LIGHT METER

WITH YOU!
DURING THIS SHOOTING EXPERIENCE
1. Each of the 12 participants of the workshop has half a day (4hours) of filming time to shoot a one and a half minute etude with the helps of the otherss in a built movie set with professional lighting equipment.
2. Filming in groups of 2 x 6 people in different types of sets in NFI studio. (medieval castle set, in which the series Cathedral, Dracula, Robin Hood, Season of the Witch, The King, The Whitcher were filmed)
3. Projection of the dailies/ one-light rushes on cinema screen, discussion of the lessons learned at the end of the filming days.
THE SCHEDULE OF THE WORKSHOP
Day 0: November 12 – Sunday • Arrival
Day 1: November 13 – Monday
• On the first day, the workshop leader will give a preliminary overview of the differences that distinguish the approach to lighting and shooting on film negative from digital technology
• Presentation of the main aspects of testing the raw material/film stock and shooting together the NEGATIVE TEST
• Visiting (RECCE) the shooting set at the backlot of the filmstudio near Budapest
• Definition/briefing of the parameters of the etudes
Day 2: November 14 – Tuesday
• SCREENING and analizing the TEST projected on a cinema screen
• Presentation of the ARRICAM cameras
• Approval of shooting plans of the etudes •Q&A
Days 3-4-5*: November 15-16-17 – Wed-Thur-Fri
• Morning film shootings (parallel work in two sets)
• Lunch break
• Afternoon film shootings (parallel work in two sets)
• Screenings of one light dailies/rushes, analytical discussion
Day 6: November 18 – Saturday
• Cutting the etudes with an Editor
• Shot by shot color grading the edited etudes in the cinema grading room with Colorist
• Screening of final etudes in cinema room Discussing lessons learned
• Joint farewell dinner
Day 7: November 19 – Sunday
• Departure
WORKSHOP TECHNICAL EQUIPMENTS AND SERVICES
Filming with 35mm ARRICAM ST, LT on Eastman Kodak negative film.
All 12 participants of the workshop can shoot an individual etude in a film set. (122meters/400feet=4minutes of Kodak negative per participant)
With Master Anamorphic or Master Prime lenses.
Scanning with ARRISCAN XT scanner.
Colorgrading on Baselight system with professional Colorist.
Projection and analysis on cinema screen.
The price of the workshop includes: camera and light equipments and film stock required for the film shooting, the costs of the lab and post-production services, accomodation for 7 nights with breakfast, lunch, transport, as well as a farewell dinner.
WORKSHOP: €4990€
ACCOMODATION AND TRANSPORT: 990€
TOTAL PRICE: 5980€
APPLICATION AND INFORMATION: